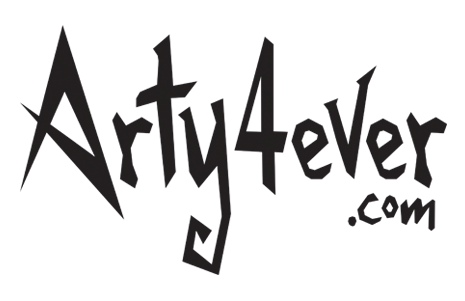 Frequently Asked Questions
I determine my rates based on three things: what you need created, how quickly you need it, and what usage rights you want to the image. Tell me all the details and I'll provide you with a FREE estimate.

When you commission a project from Auger Artwork Studios you will be granted the right to use the design created in a specific way (or ways). This written agreement is known as your usage rights. Any use without express written permission is prohibited and a violation of copyright law. Buying limited usage rights (for example, the right to use an illustration on t-shirts) is much less expensive than buying a full copyright transfer (which grants all usage rights to use an illustration any way you wish and usually only needed for logo design).

I require a 50% non-refundable down-payment to begin work on any project. The fastest way to provide payment is by credit card using PayPal or Square secure money transfer services. Major credit cards are accepted as well as e-checks. I can send you an invoice which you can pay securely online or you may call Auger Artwork Studios at 202-670-ARTY (9am to 5pm EST, Monday through Friday) with your payment information.

The goal of Auger Artwork Studios is the complete satisfaction of it's clients. Included in each price quote provided for digital illustration and design services is one round of minor revisions. If additional revisions are needed (which is rare) they are billed separately.

Auger Artwork Studios is just north of Washington DC in Rockville, Maryland. Visits are by appointment only. For directions: click here.

Auger Artwork Studios has worked with clients both large and small from all around the world. Click here for a few examples and click here to read some of the nice things they have said.

Auger Artwork Studios ships world-wide. The recipient will be invoiced for any additional shipping fees and EXACT payment must be provided in advance. Any importation duties or taxes which might be levied in the destination country is the responsibility of the recipient.

Shipping and handling charges (when applicable) include shipping to the recipient. If the package is returned to Auger Artwork Studios, the buyer will be responsible for return and re-shipment costs.

Auger Artwork Studios places enormous importance and pride in maintaining the safety and integrity of all artwork sold. Should there ever be an issue with damage or loss, Auger Artwork Studios will work with the buyer to deal with the insurance claim. If artwork arrives damaged, the recipient must retain all the original packaging as the carrier will need to view it for any filed claim.

If for any reason a buyer is unhappy with artwork purchased from Auger Artwork Studios the buyer must contact Auger Artwork Studios within 24 hours of delivery date. The buyer must ship the work back no later than 3 days after receiving the artwork. Upon return to Auger Artwork Studios of the work in its original, unchanged and undamaged condition, Auger Artwork Studios will refund 100% of the purchase price minus shipping costs. If the work returns altered or damaged in any way, Auger Artwork Studios reserves the right to deny a refund.

By default, an artist retains all copyrights and any other intangible rights to the artwork he/she creates. When you purchase offbeat fine art from Auger Artwork Studios you own the physical work and right of resale of that work. All copyrights and any other intangible rights to the work (including use of artwork as the basis for derivative works) are retained by Auger Artwork Studios unless a written contract granting additional usage rights is provided.

As with most artwork, it is best to avoid direct sunlight (especially artwork depicting vampires).

Yes. Click here to subscribe. You can also visit my News Blog to find out about my upcoming arty events!